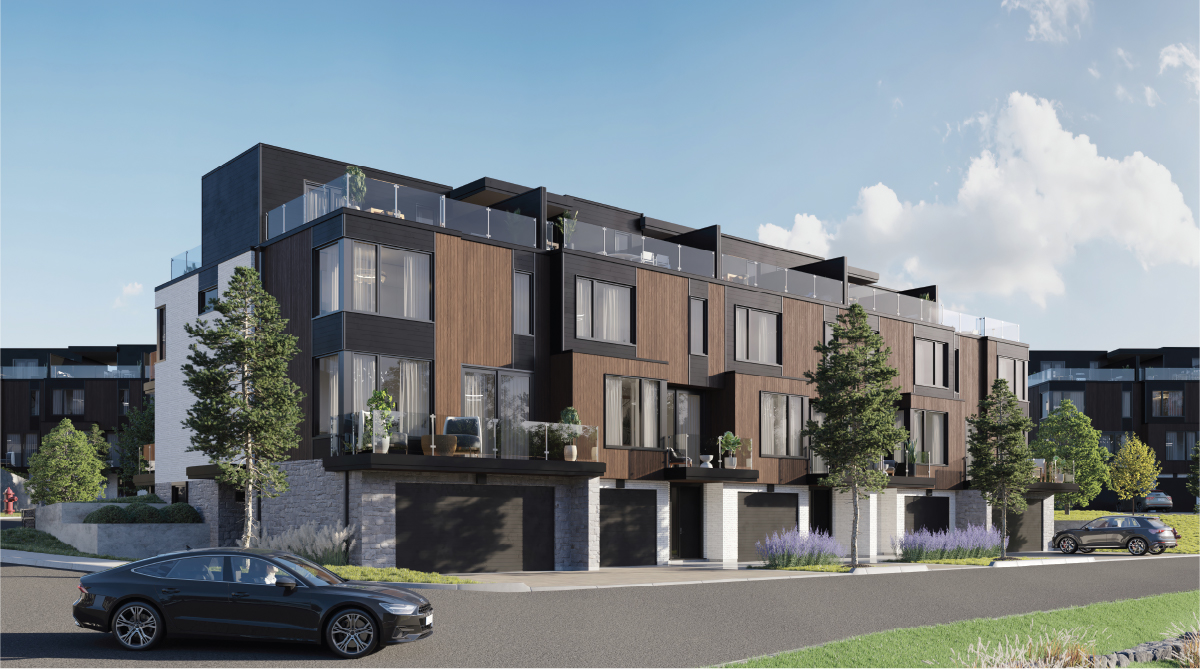 Four Seasons of Fun
When we say Lora Bay is a "four-season playground", we really mean it. Of course, summer is key to your enjoyment of life at Lora Bay. Our private Beach Club offers a beautiful waterfront beach area, perfect for picnics, volleyball and access to water activities. There is a second public waterfront area within Lora Bay for the Town of Blue Mountains that residents can also enjoy access to. Swimming, sailing, fishing, kayaking, canoeing, paddle boarding, mountain biking, golf, hiking, there's no end to the warm weather fun at Lora Bay. Winter is a whole lot of fun too.
The best downhill skiing in Ontario is just a few minutes away at Blue Mountain and there are great skiing trails even closer. Lora Bay is also a great access point to the Georgian Trail which runs right through Lora Bay, a 34km trail that is groomed in the winter months. From the first wildflowers blooming in spring to the spectacular fall foliage, Lora Bay is beautiful every season, and bountiful in what it has to offer you and your family.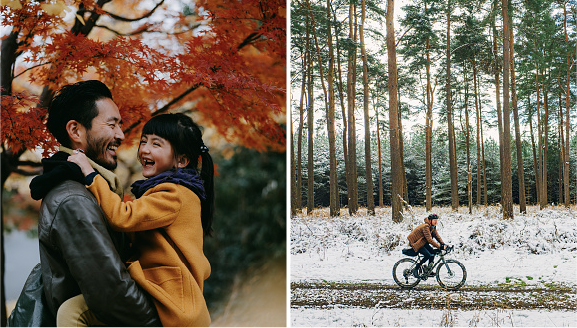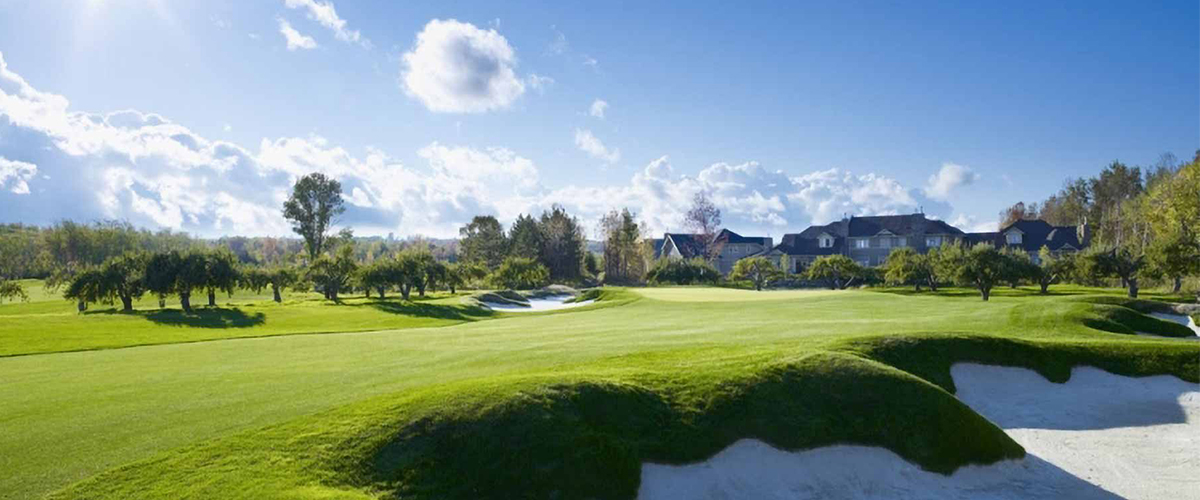 Swing of Things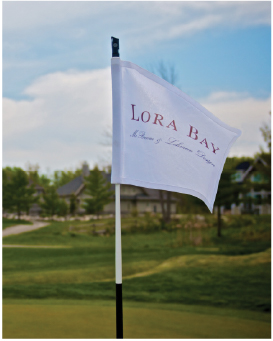 Get your foursome together, call for a tee time, and get ready to enjoy yourself at Lora Bay's own award-winning Tom Lehman/Thomas McBroom-designed golf course. The surrounding Georgian Bay landscape and forested shoreline influenced the dramatic course design, and every green, hole and bunker was sculpted to inspire golfers of all levels—both technically and visually.
Once on the course, you'll revel in the spectacular scenery and tranquil surroundings, so secluded that there are often no other other golfers in sight. Your only distraction may be several of the white-tailed deer or wild turkeys that also call Lora Bay their home. Each of the 18 immaculately groomed holes offers its own challenges, hazards and opportunities to sharpen your skills.
The driving range, practice green, pro shop, dining and friendly staff enhance the course experience.
Culinary Delights
As a Lora Bay resident, you'll enjoy dining privileges at the Lora Bay Golf Clubhouse, an intimate and inviting space with spectacular views of Georgian Bay, Nipissing Ridge and the 18th hole.
Here you'll find – The Bistro which offers both casual and fine dining, with an outdoor patio overlooking the bay, and features stone and timber beams, incorporate high ceilings, expansive windows and naturally inspired interiors.
Dine with family and friends, or simply enjoy a cocktail at the bar. The Clubhouse also offers wedding and banquet facilities to residents looking to celebrate that special day, with a culinary team who will work closely with you to create a scrumptious and elegant meal for you and your guests.
From cocktail party hors d'oeuvres to fabulous platters, plated fine-dining menus and elaborate buffet selections, you can select a wide variety of items.