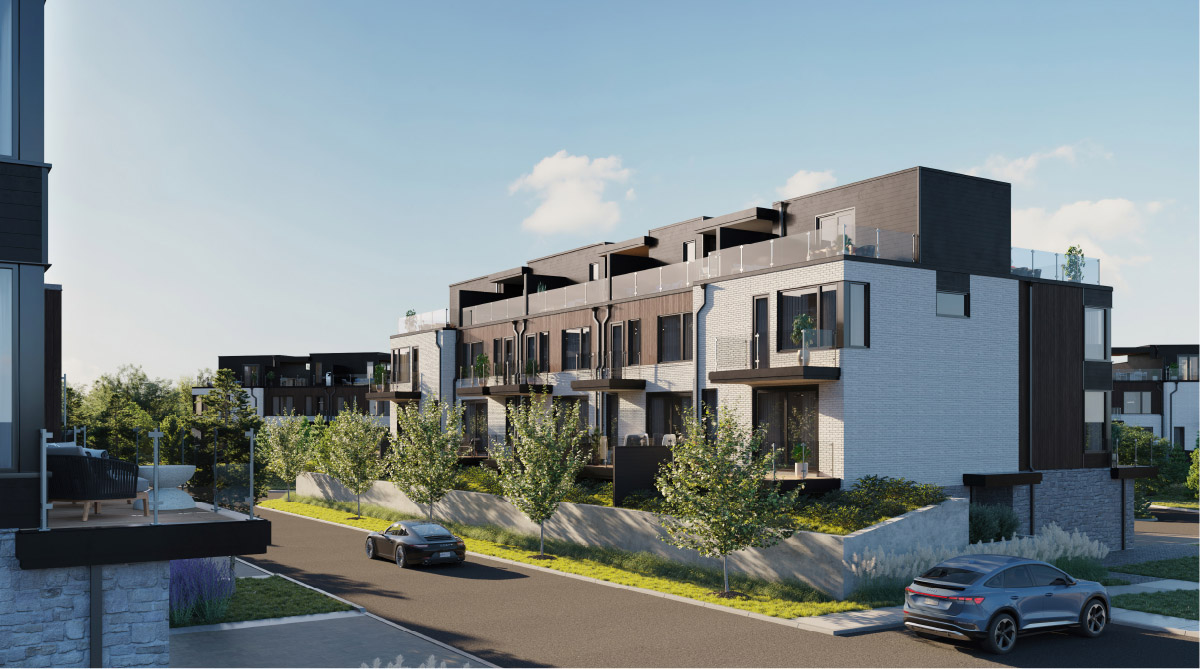 A Close-Knit Community
Masterfully-designed with spectacular vistas of the fairway, The Sands is comprised of seven intimate blocks of luxury townhomes. Enjoy evening strolls along the quiet interior roads, wave to your neighbours and watch the kids play outside until the streetlights come on.
Many of the homes back onto the award-winning Tom Lehman/Thomas McBroom-designed 18-hole championship golf course and feature expansive and well-lit living and dining rooms, large bedrooms with room to create a home office or guest room, and private rooftop terraces with panoramic views.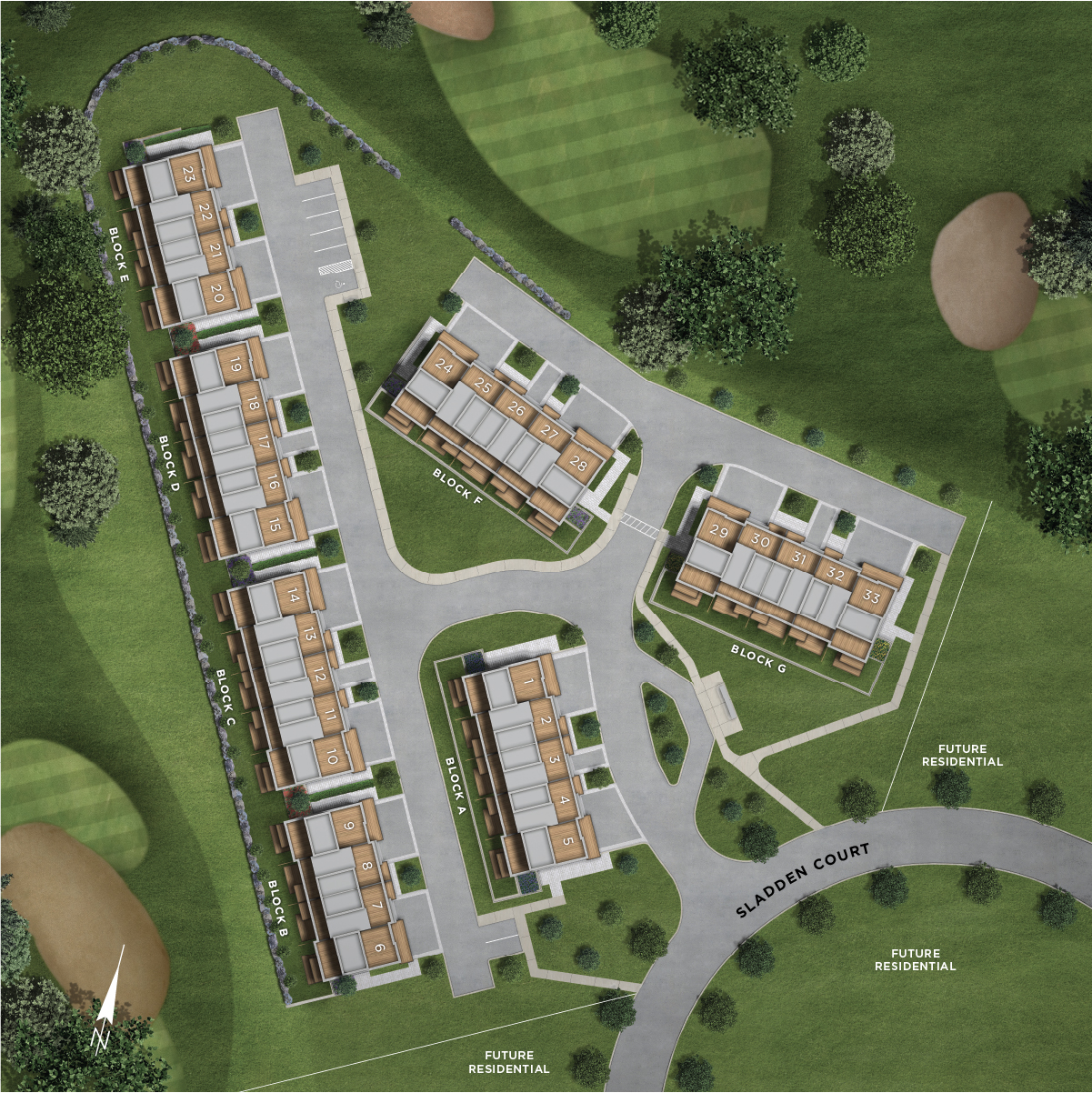 Drawing is artist's concept only and may vary pending final product and site plan approvals. All information is deemed accurate at time of printing and may change depending on final survey. All information is based on preliminary drawings. Final lot sizes, shape, grading, light standard locations, utility transformer locations, sidewalk and driveway locations are subject to final site plan approval & various utility preferences and may change. E.&O.E. © August 2021.