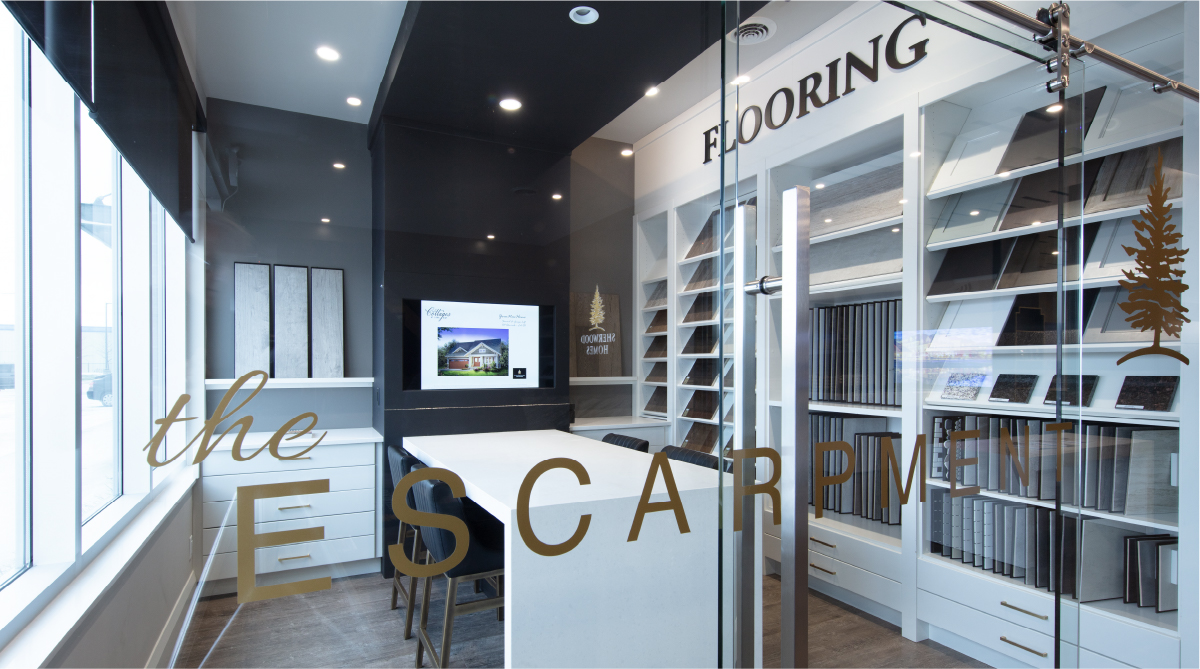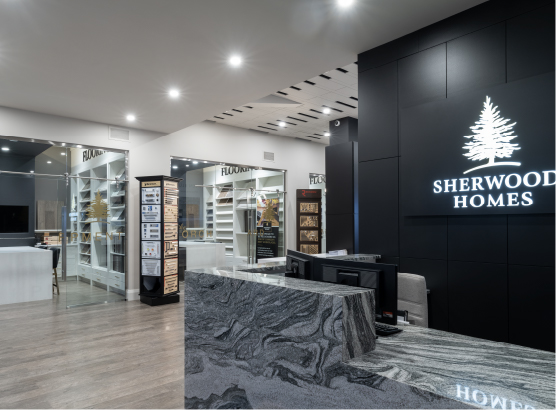 Décor Studio
Step in and feel inspired! Located in Collingwood, our 2,800 sq. ft. Décor Studio displays all the standard and upgrade features and finishes available for your new Sherwood Home, sourced from leading manufacturers. Here one of our Design Consultants will sit down with you and go through all the options you have to customize and personalize your new home so it's perfectly yours down to the smallest detail.
Sherwood Homes Décor Centre & Sales Office
100 Pretty River Parkway South, Unit 105
Collingwood, ON L9Y 5A4
We're Inspired To Build A Home That Will Inspire You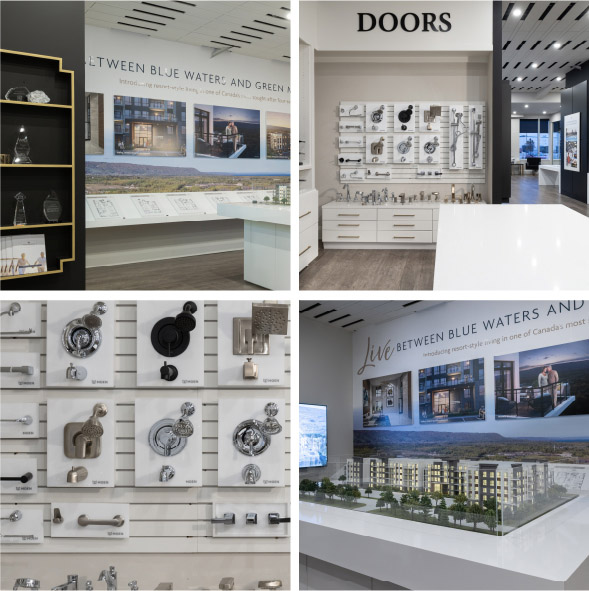 Customize Every Room In Your New Home
At Sherwood Homes, we take care of building the home and you help us customize it so that it reflects your personality and lifestyle. With our talented team at our Décor Studio, you will discover the interior designer in you. Inspired by all of the quality fixtures and finishes on display at the Studio, our team is ready to help you make all of your selections to personalize every room in your new home.
---
DESIGN CHOICES MAY BE FINANCED, MAKING IT EASIER TO OWN THE HOME YOU'VE DREAMED OF
Estimated monthly cost of choices
$ /MO*
Total choices and upgrades amount to be financed
*Estimated Monthly Cost of Choices refers to the additional monthly payment amount attributed to the design choices and upgrades you have selected, and includes principal and interest, as well as taxes and insurance (both based on national averages), and is based on a 30 year full amortizing fixed rate loan. The borrower's actual rate and associated payment will vary from borrower to borrower depending on the details of the loan transaction (i.e. borrower's credit score, loan-to-value ratio, property type, occupancy of property, establishment of an escrow account, etc.). Borrower and property underwriting requirements apply to all loan programs.